Apollo Trust: A Bank You Can Believe In
Organized and operated in Apollo, Pennsylvania in an effort to help the borough's people better manage and safeguard their money, Apollo Trust Company started after a meeting at Whitlinger's Hall on May 16, 1871.
Originally named "Apollo Savings Bank," its inaugural president, J.B. Chambers, and secretary, S.M. Jackson, were elected during the first meeting. The constitution and by-laws were drafted by Dr. William McBryar, S.M. Jackson and S.P. Townsend and on May 27, 1871, they were adopted.
The first Board of Directors included J.B. Chambers, Samuel Jack, William McBryar, John Morrow, S.P. Townsend, James M. Kennedy, David Kepple, W.C. Bovard and Adam Maxwell.
Serving Western Pennsylvania since 1871
The bank opened for business on August 7, 1871, at 2 PM in a building that was constructed for $500. Five years after opening, the first building was destroyed by fire, and business was transacted in temporary quarters in a room rented from W.C. Bovard. A new building, which still stands on First Street, was completed and ready for business on November 1, 1876.
Apollo Savings Bank operated as a private bank until 1895 when a state charter was obtained.  Capitalization then was $60,000. In 1901, the bank changed its name to Apollo Trust Company, and the capital had increased to $125,000.
Apollo Trust Company purchased the assets of First National Bank of Apollo and assumed their liabilities in 1954. In 1961, the recently purchased First National Bank building was destroyed in a fire. Operations for that branch were conducted in two temporary trailers which were converted into offices. After the fire, a new main office was constructed on the site of the destroyed building. The work was completed in 1963, and the main office re-opened in its new building on September 23, 1963.
Over the next decade, there was a rapid expansion in the North Apollo Borough, Kiskiminetas Township, and Washington Township. To better meet the needs of their growing customer base, Apollo Trust Company opened a branch in North Apollo in 1962. In 1975, the Spring Church and North Washington Drive Thru Offices opened. A third Drive Thru location was opened in 1985 on North Second Street in Apollo.
Expansion continued in 1990 when the North Washington Office was expanded to a full service branch. In 1996, another full service office opened in Allegheny Township. The most recent expansion occurred in 2013 when a Loan Office was opened in the Fox Chapel area of Pittsburgh.
About Apollo Trust Company
Today, Apollo Trust Company operates two offices in Apollo (the Main Office on North Warren Avenue and the Second Street Drive Thru) and has branches in Allegheny Township, North Apollo, North Washington, and Spring Church, in addition to the Loan Office on Freeport Road in the Fox Chapel area of Pittsburgh.
Our Professionals Are Ready to Help.
We're proud to serve Western Pennsylvania. If you have questions about our comprehensive suite of personal banking services or other Apollo Trust offerings, visit your local Apollo Trust branch or contact us to set up an appointment with a team member.
A Bank You Can Believe In
Discover Additional Information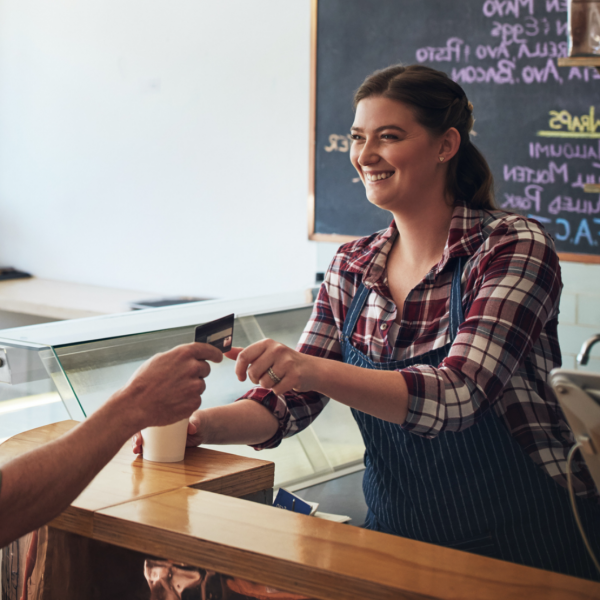 Community
The Kiskiminetas Valley has been home to Apollo Trust Company for over 150 years. We're proud to serve Western Pennsylvania communities and the friendly, hardworking people who call them home.