Pay Bills More Efficiently with Apollo Trust
Paying bills has never been easier! With Bill Pay, you can schedule the date you want to make the payment, and we'll take care of the rest.
To reduce clutter and paper waste, you can choose to receive your bills online rather than by mail.
Ensure Your Bills are Secure
With Bill Pay, you can trust that your bills and financial information are safe with our secure online platform.
Paying for bills doesn't have to be difficult and stressful.
Paying bills has never been simpler with the convenience of free* online Bill Pay. Not only will you save time and money with Bill Pay, but you will also gain greater control over your finances.
Bill Pay is accessible 24/7, so you access it whenever and wherever. If you're on the go, you can access it from your smart phone or tablet. This secure and easy service is offered free* with Online Banking.
* Third-party data charges may apply.  Transfer fees may apply.
Personal Banking with Apollo Trust
At Apollo Trust, we're committed to helping you reach your personal, career, and financial goals during every phase of your life. Whether you need assistance obtaining a Certificate of Deposit, Line of Credit, Auto Loan, Personal Loan, or Safe Deposit Box, our banking professionals are ready to help.
Our Professionals Are Ready to Help.
We're proud to serve Western Pennsylvania. If you have questions about our comprehensive suite of personal banking services or other Apollo Trust offerings, visit your local Apollo Trust branch or contact us to set up an appointment with a team member.
Personal Banking Services
Discover Additional Information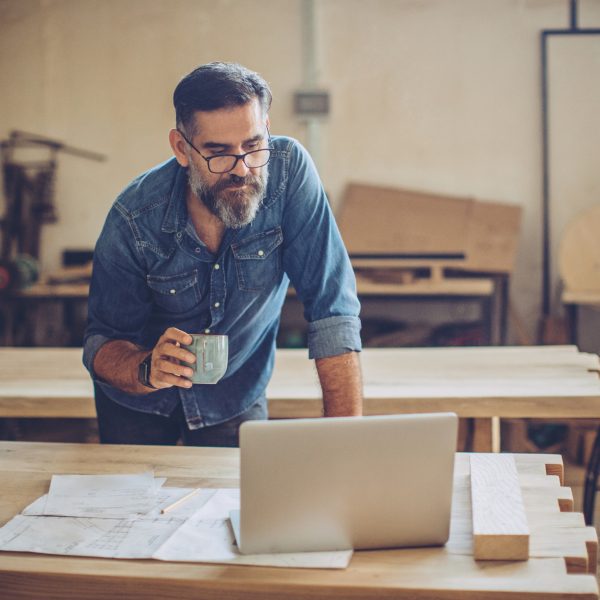 E-Statements
By enrolling in free e-statements, you'll receive your statements more quickly and securely than waiting for paper statements to arrive by mail.