Mastercard® Debit Cards Offer 24/7 Convenience
A debit card combines convenience of an ATM card with the purchasing power everywhere Mastercard® debit cards are accepted. Use it for banking at ATMs and for everyday purchases.
Free* With Every Checking Account
You are eligible to receive a free* debit card with your Apollo Trust Checking Account. Use your card at ATMs across the nation, or for convenient purchases. Keep your accounts secure and monitor transactions 24/7 using Online and Mobile Banking, Phone Banking, or the Card Valet app**.
Request your free* debit card today from any Apollo Trust branch or call us at 724.478.3151 for more details.
Benefits of a Mastercard Debit Card with Apollo Trust:
*First debit card is free with all checking and savings accounts.  Card replacement fees may apply.
**Your regular messaging rates may apply.  Cell phone providers may charge additional fees for Internet access and/or text messaging.  Must be 18 years or older to use.
***Third party data charges may apply.  Bill Pay transfer fees may apply.
Misplaced Your Debit Card?
If you misplaced your debit card, you can either turn it off (or back on) with the Card Valet app, or close it permanently by calling 833.337.6075.
FREEDOM ATM ALLIANCE
Apollo Trust is a member of the FREEDOM ATM ALLIANCE.  We are able to provide you access to over 440 surcharge-free ATMs.  To locate a surcharge-free ATM near you, visit www.freedomatm.com.

Traveling?
If you plan on traveling, please notify Customer Service at 724.478.3151, or visit any Apollo Trust branch.  We'll place a note on your account to minimize disruptions on your debit card.  Always provide your most recent contact information (cell phone number and email address) to Apollo Trust so our Fraud Prevention Services can contact you to verify any questionable transactions.  If you miss a call from them, they can be reached 24/7 at 833.735.1891.
Our Professionals Are Ready to Help.
We're proud to serve Western Pennsylvania. If you have questions about our comprehensive suite of personal banking services or other Apollo Trust offerings, visit your local Apollo Trust branch or contact us to set up an appointment with a team member.
Personal Banking Services
Discover Additional Information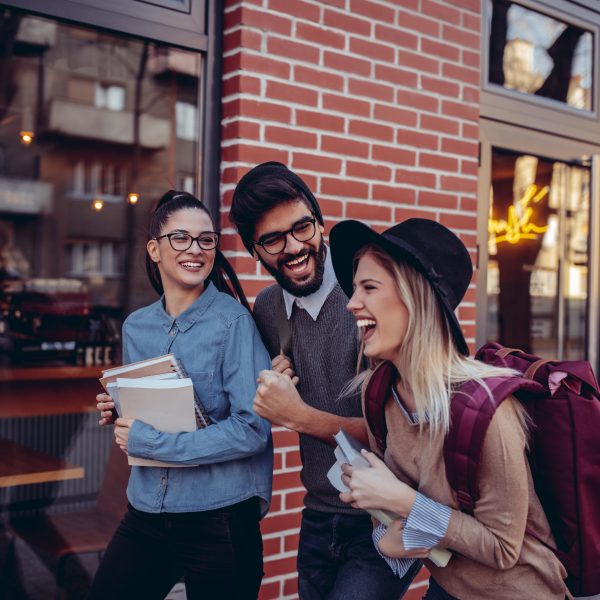 Flexible Checking Account
With a Flexible Checking Account, there are no minimum balances, no monthly service charges, e-statements, easy transactions, online and mobile banking services, and more.