Mastercard® Debit Cards Offer 24/7 Convenience
We're dedicated to the security of our customers, which is why our debit cards are chip-enabled and have a contactless payment feature. Chip-enabled card technology adds an extra layer of security to card transactions that better protects you against counterfeit fraud.
Enjoy unlimited convenience with an Apollo Trust debit card. Use your card for transactions around the world or at any merchant that accepts Mastercard®. You'll save money with free transactions at all Apollo Trust-owned and FREEDOM ALLIANCE ATMs.
Flexible Banking and Monitoring
With a free* Apollo Trust debit card, you can keep your accounts secure and monitor your transactions wherever, whenever using Online and Mobile Banking, Phone Banking, or the CardHub app**.
With your Apollo Trust Checking Account, you're eligible to receive a free* debit card.
Use your card at thousands of ATMs across the nation or for convenient purchases. You can also request cashback from many retailers, saving you a trip to the ATM and potential ATM fees. There are no interest charges when you use this card. For easy recordkeeping, all purchases and withdrawals are automatically deducted from your Checking Account. Request your free* debit card today from any Apollo Trust office or call us at 724.478.3151 for more details.
Misplaced Your Debit Card?
If you misplaced your debit card, you can turn it off or on with the CardHub app or close it permanently by calling 833.337.6075.
Traveling?
If you plan on traveling, please notify the Debit Card Department at 724.478.3151, Option 3, or visit any Apollo Trust branch. We'll place a note on your account to minimize disruptions on your debit card.  Always provide your most recent contact information, including your cell phone number and email address, to Apollo Trust so our Fraud Prevention Services can contact you to verify any questionable transactions.  If you miss a call from them, they can be reached at 844.682.4502.
*First debit card is free with all checking and savings accounts. Card replacement fees may apply.
**Your regular messaging rates may apply.  Cell phone providers may charge additional fees for Internet access and/or text messaging. Must be 18 years or older to use.
Business Banking with Apollo Trust
At Apollo Trust, we care about the success of your business. Whether you need assistance securing a business loan, obtaining a commercial property, opening a business checking or savings account, or building business credit, our experienced business bankers are here to help.
Our Professionals Are Ready to Help.
We're proud to serve Western Pennsylvania. If you have questions about our comprehensive suite of personal banking services or other Apollo Trust offerings, visit your local Apollo Trust branch or contact us to set up an appointment with a team member.
Business Banking Services
Discover Additional Information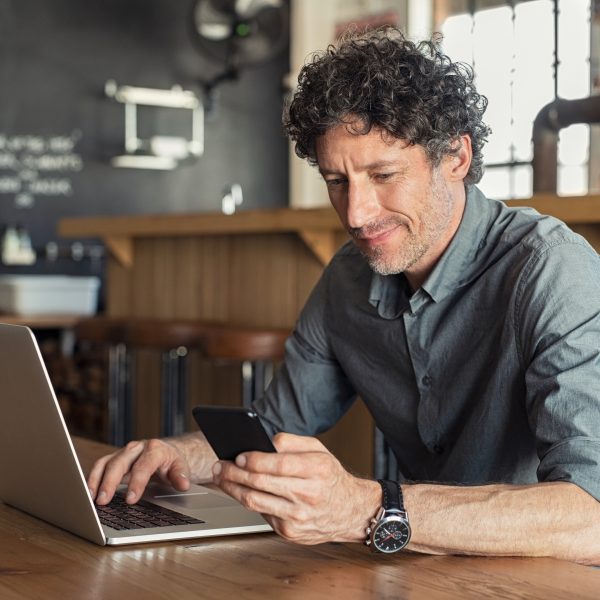 Business Reliance Checking
Save time and money while gaining greater control over your finances with an Apollo Trust Business Reliance Checking Account. There's no minimum balance requirement or monthly service charge.