Helping Businesses Grow For Over 150 Years
Choose A Local Lender Like Apollo Trust
When you choose Apollo Trust, decisions are made by our trusted professionals who know you and your business.
Whatever your business needs, we can finance it. Our fixed or variable rate options will help you save on any equipment purchase.
Choose Fixed-Rate Loan Options
Term Loans are flexible – obtain funds for a specific amount along with a set repayment schedule. Term loans typically mature between one and ten years.
Let Us Help You Grow Your Business.
At Apollo Trust, we can help your business grow with a wide range of Small Business or Commercial Banking Loans. Decisions are made locally by caring professionals who know you and will understand your business. Your needs become our priority. 
You can take out an equipment loan, which is a secured loan that offers excellent rates to keep payments affordable and enhance your business cash flow. Additionally, you can choose between our fixed or variable rate options — they're perfect if you need cash for operations or to purchase fixed assets such as production or other equipment.
To learn more about our Small Business and Commercial Banking Loans or submit an application, contact our loan department at loandepartment@apollotrust.com or give us a call at 724.478.3151 x169.
Small Business and Commercial Banking with Apollo Trust
At Apollo Trust, we care about the success of your small business. Whether you need assistance securing a commercial loan, obtaining a commercial property, opening a business checking or savings account, or building business credit, our experienced business bankers are here to help.
Our Professionals Are Ready to Help.
We're proud to serve Western Pennsylvania. If you have questions about our comprehensive suite of personal banking services or other Apollo Trust offerings, visit your local Apollo Trust branch or contact us to set up an appointment with a team member.
Discover Additional Information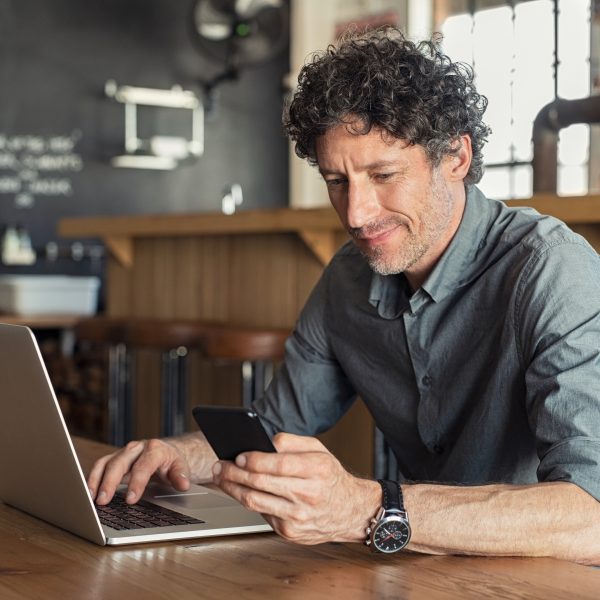 Business Reliance Checking
Save time and money while gaining greater control over your finances with an Apollo Trust Business Reliance Checking Account. There's no minimum balance requirement or monthly service charge.