Sign up for a Premium Checking Account
Save Time With Easy Transactions
When life gets hectic, you can count on Apollo Trust for easy day-to-day withdrawals and transactions with your debit card. We take the hassle and stress out of banking, so you can focus on spending time with your family and friends.
Save Money on Check Orders
When you place a check order with a Premium Checking Account, you can receive discounts, which means you can save money while managing your checking account.
At Apollo Trust, you'll get free paper statements and a debit card when you sign up for a Premium Checking Account. Sign up today!
Sign up for Premium banking and big savings.
Apollo Trust offers Premium Checking Accounts so you can experience both convenient and premium services. 
Checking accounts are the building block to managing your money and making all financial tasks more accessible, so it's important you sign up for a checking account with a bank you trust.
*Third party data charges may apply. Bill Pay transfer fees may apply.
**First debit card is free with all checking and savings accounts. Card replacement fees may apply.
Personal Banking with Apollo Trust
At Apollo Trust, we're committed to helping you reach your personal, career, and financial goals during every phase of your life. Whether you need assistance obtaining a Certificate of Deposit, Line of Credit, Auto Loan, Personal Loan, or Safe Deposit Box, our banking professionals are ready to help.
Our Professionals Are Ready to Help.
We're proud to serve Western Pennsylvania. If you have questions about our comprehensive suite of personal banking services or other Apollo Trust offerings, visit your local Apollo Trust branch or contact us to set up an appointment with a team member.
Personal Banking Services
Discover Additional Information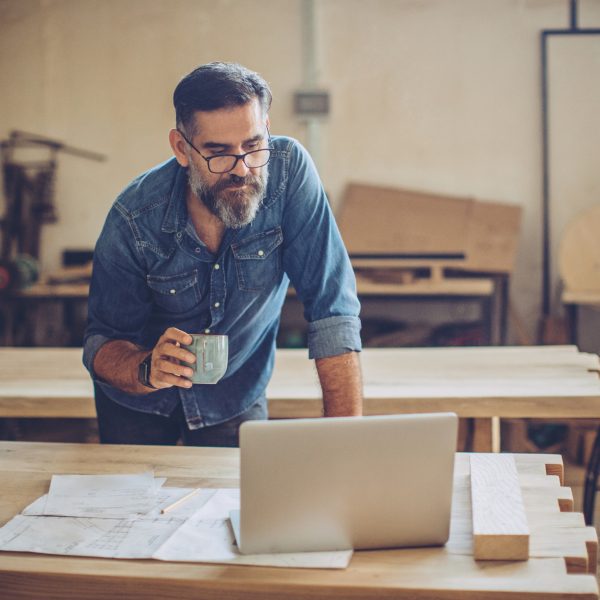 E-Statements
By enrolling in free e-statements, you'll receive your statements more quickly and securely than waiting for paper statements to arrive by mail.